ON DEMAND AFELA Webinar: Got Trust Issues? From Love at First Sight through the Break Up: Trust Administration from Start to Finish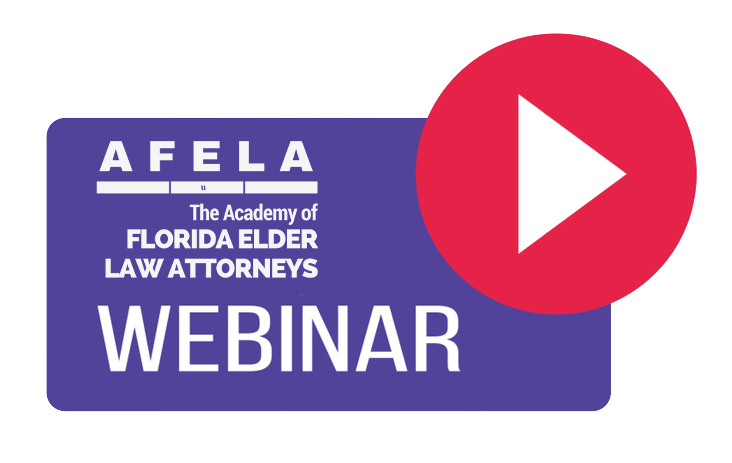 Speaker:  Amy Fanzlaw, Esq.
Summary:  Questions about handling issues that arise during a typical initial trust administration? Wondering how to resolve tension that sometimes emerges between trustees and beneficiaries? This CLE will walk through a typical initial administration of a revocable trust from the moment the grantor dies until final distribution and termination of the trust. Among the topics discussed will be the important documents to prepare at the beginning of an administration, to whom notice must be provided and when, strategies for dealing with difficult beneficiaries, identifying and handling creditors, marshaling and valuating assets, compensation of trustees and attorneys, partial and final distribution, and tax issues that may arise along the way. Helpful and practical materials to incorporate into your practice will also be provided.
Fees:  $99 for AFELA Members; $119 for non-AFELA Members
CLE Information:  1.5 CLE Credits with 1.5 Certification Credits in Elder Law and Wills, Trusts, & Estates
Registration:  For more information and to register, please click here.