THE JEROME SOLKOFF ADVOCACY AWARD
---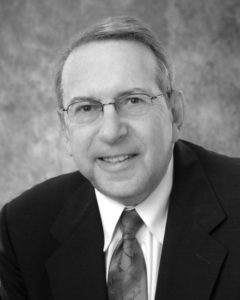 Jerome "Jerry" Solkoff was a lifelong advocate for the elderly and disabled.  He enjoyed a distinguished professional life spanning more than four decades.  Jerry received numerous honors for his advocacy on behalf of the elderly during his lifetime and amassed thousands of hours of pro bono services within his community.
The Jerome Solkoff Advocacy Award is an annual advocacy award presented by The Academy of Florida Elder Law Attorneys (AFELA) to an AFELA member or member of an Elder Allied Organization in recognition of his or her advocacy and support of our state's elderly and disabled citizens.
PAST WINNERS include:
Scott Solkoff, Esq (2017)
Shannon Miller, Esq. (2018)
Criteria to consider when choosing the honoree:
Detailed accomplishments or achievements on behalf of elderly or disabled;
Demonstrated strategic thinking in organizing a legislative, agency or grassroots campaign;
Actively participated and helped implement a legislative action, agency action or grass roots efforts affecting the elderly or disabled;
Motivated others in their organizations to become involved in advocacy efforts;
Initiated coalitions amongst other organizations to advocate on behalf of the elderly or disabled;
Individually raised the visibility and, therefore, the influence on the practice of Elder law.
Obtained measured success in advocacy efforts.
Nomination forms (please click here to download) will be accepted via mail or email as follows:
Academy of Florida Elder Law Attorneys (AFELA)
c/o Jennifer Dooley, Executive Director
3380 Barrow Hill Trail
Tallahassee, FL 32312
jennifer@afela.org
Third Party submissions (no self-nominations accepted) shall be received no later than August 23, 2019. All nominations will be considered by the AFELA board at the September 2019 board meeting. The honoree will be recognized at the December AFELA UnProgram.
We look forward to your nominations!