Message from the President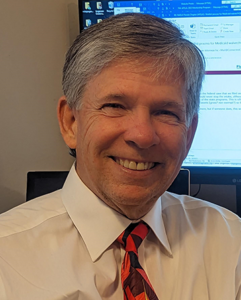 Thank you and welcome to the AFELA (The Academy of Florida Elder Law Attorneys) webpage.  If you viewing this site, you may be either a person or family member who is approaching long term care and you have concerns about dealing with a potential health crisis or extreme financial loss due to transitions involving aging. We may be able to help you.
AFELA is a nonprofit association dedicated to assist lawyers, bar organizations, the public and others who work with older clients and their families, either professionally or as care givers. As part of our mission, we offer access to and contact information of elder-law attorneys, and to other resources through education and outreach. Oftentimes, this may be the first time someone has encountered the long term care industry and its issues.  As a resource for families trying to work their way through the maze of issues associated with Elder Law and long term care, we have essential experience to help guide through this process.  Elder Law encompasses so many facets of life including health care, end of life issues, finances, asset management, dealing with incapacity, and maneuvering through the courts.
In this website, we hope that you will find valuable tools to help you and your family deal with all the complicated and specialized issues confronting the elderly, the disabled, and their families. I am often asked, how do you know who to ask?  One of the most important tools you may find on this site is a database of a select group of attorneys who focus their practices related to your long term care and age related issues. We welcome you to use the data base to find a Florida attorney near you who can help.
We are here to help you however reasonable. It is our sincere hope that by using this site you and your family will be taking the first step to learn how to deal with these complex and stressful issues and transitions.
Thank you,
Mike Jorgensen, President