AFELA Webinar: How to Maximize Your Clients Priority Score for Home and Community Based Services
March 30, 2022 @ 12:00 pm

-

1:15 pm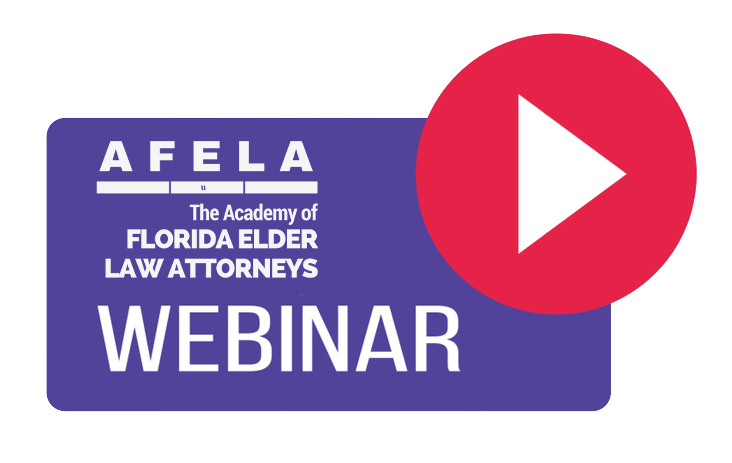 Speakers:  Brandon Arkin, Esq. & Jason Neufeld, Esq.
Summary:  Participants will learn how to navigate through the red tape of getting their client HCBS. This program will explain the roll of the ADRC/AAA in the waitlist process, how the client's position on the waitlist is determined, what information your client will need to maximize their score and how you can prepare them for the phone interview and ensure they score as high as possible to avoid lingering on the list.
Fees:  $99 for AFELA members;  $119 for non AFELA members
To register for the On Demand version of this webinar, please click here.