Medicaid HCBS Fair Hearing Workshop
November 30 @ 8:30 am

-

5:00 pm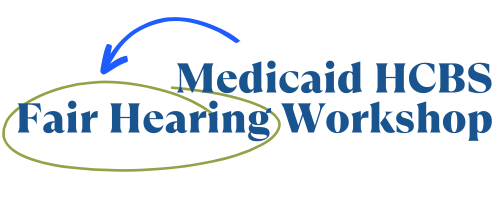 Summary: This workshop is designed to give a holistic view of Medicaid fair hearings on home and community-based services that have been denied, reduced, terminated, or unreasonably delayed. During the day, we will cover best practices from client intake through an administrative hearing, with plenty of time for questions and discussion. Using an intake based on the Medicaid Long-Term Care Waiver, participants will be given demonstrations of trial techniques in fair hearings. Ethical considerations in representation of clients with disabilities will be explored. Materials will include checklists for developing your case, legal authority for HCBS Waiver cases, and templates for standard pleadings.
There will be a Zoom meeting for one hour on November 29 from 6:00 – 7:00 pm preceding the start of the workshop.
Learn How To:
Analyze your case
Gather evidence needed to prove your case
Negotiate effectively
Examine and cross-examine witnesses
On Demand Option Available: There is an option to purchase recorded instructional content and materials after the live event concludes. Please use the registration link below.
Who Can Attend: Any attorney interested in learning how to represent clients in an administrative fair hearing is welcome, regardless of experience.
At this time, the Medicaid HCBS Fair Hearing Workshop is only open to attorneys for the in-person session. Non attorneys may purchase the On Demand version of the Workshop.
Registration is limited to the first 60 registrants.  For a complete schedule and to register, please click here.