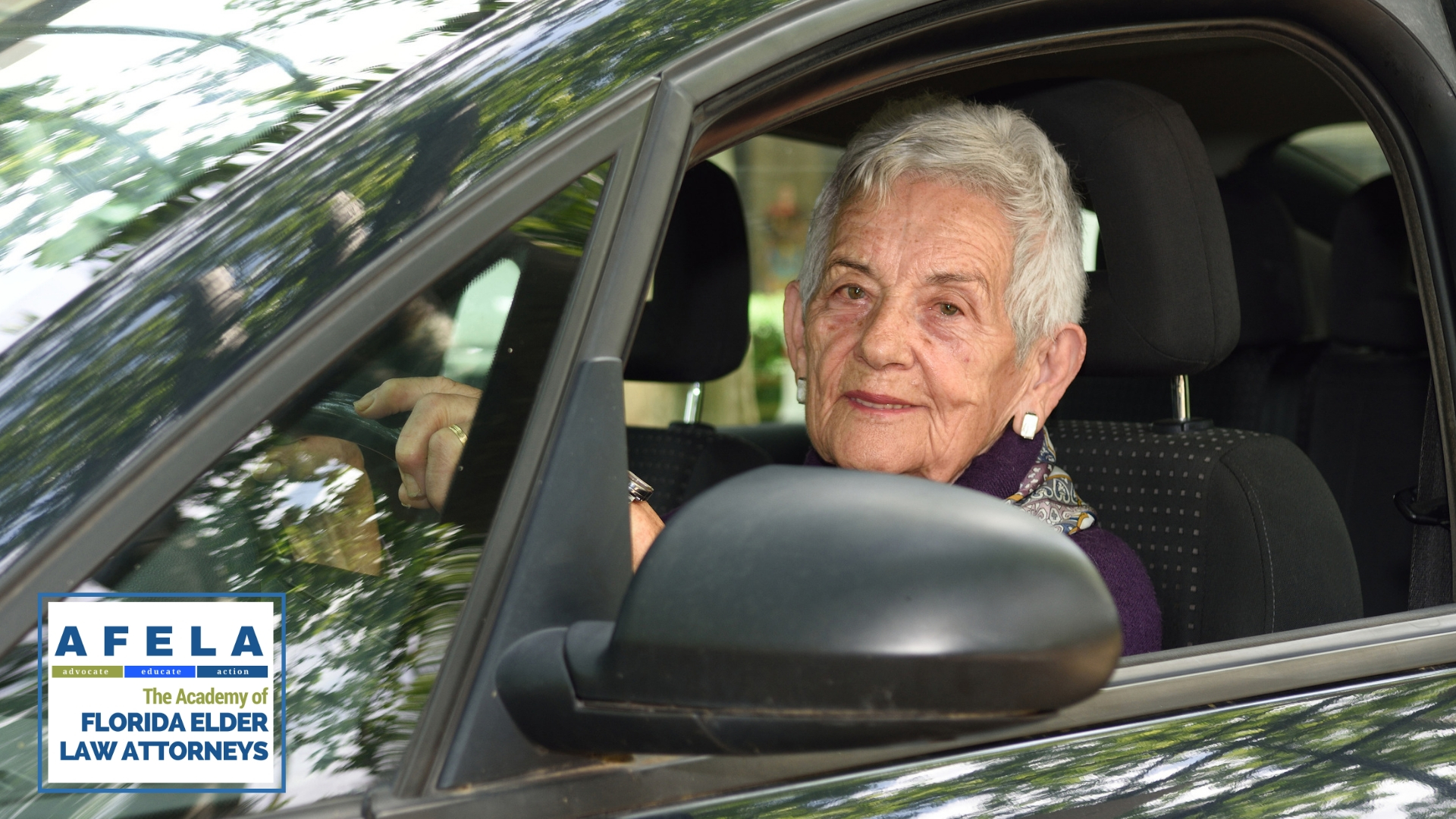 Reviewed by Mike Jorgensen, Esq.
For most people, driving equates to independence. If you want to go somewhere, just hop in your car and go. While Older Americans may cling to this sense of independence, at some point it may not be safe for them to drive. Physical limitations and diminished awareness may be a normal part of growing older, but the limitations are a bad combination on the road.
Eventually, confronting an elder loved one about giving up driving may be necessary. As the child or loved one of an aging person, however, you need to know that this may be interpreted as an attack on his or her independence. This can make a conversation that is meant to be helpful, anything but helpful.
Let us share a few tips to consider when facing that conversation that we share with our friends, family, and local communities.
1. Express your concerns thoughtfully.
Avoid a condescending or insistent approach, instead, genuinely seek to understand your senior loved one's concerns. That said, remain firm in your stance that you are concerned for his or her safety and the safety of others that may be impacted.
2. Explain specifically why you believe he or she should not be driving.
Clearly and appropriately express that you do not think it is safe for him or her to drive. Then, explain why and possible transportation alternatives. Cite any health conditions, hearing or vision loss, or other reasons with compassion. Try to field any misgivings by reframing your specific concerns, instead of simply repeating them.
3. Help ease the burden of not driving.
If a loss of independence is the underlying issue, then propose viable alternatives. Possibilities include: 1) offering to drive your loved one to appointments, 2) hiring a transportation agency, 3) utilizing a public transit route, or 4) hiring a caregiver to drive as needed.
4. Listen.
If you are met with resistance, be communicative rather than dictatorial. Nobody, at any age, responds well to being forced into doing something against their will. Genuinely listen to what is said and try to come to a rational agreement.
5.Ask for assistance.
Whether it is to help you with the situation or for your loved one to acquire assistance, ask for help. Persuading an elder family member can be difficult to do alone. Having the help of others could increase the likelihood that your loved one agrees to a safe resolution.
If you meet with little or no cooperation, you may consider contacting your local Department of Motor Vehicles and making a report.
We know that this article may raise more questions than it answers. Please do not hesitate to reach out to a Florida elder law attorney to get the answers you need and create an elder care plan that works for you and your loved ones both now and in the future. To find an Elder Law Attorney in your area, please click here.