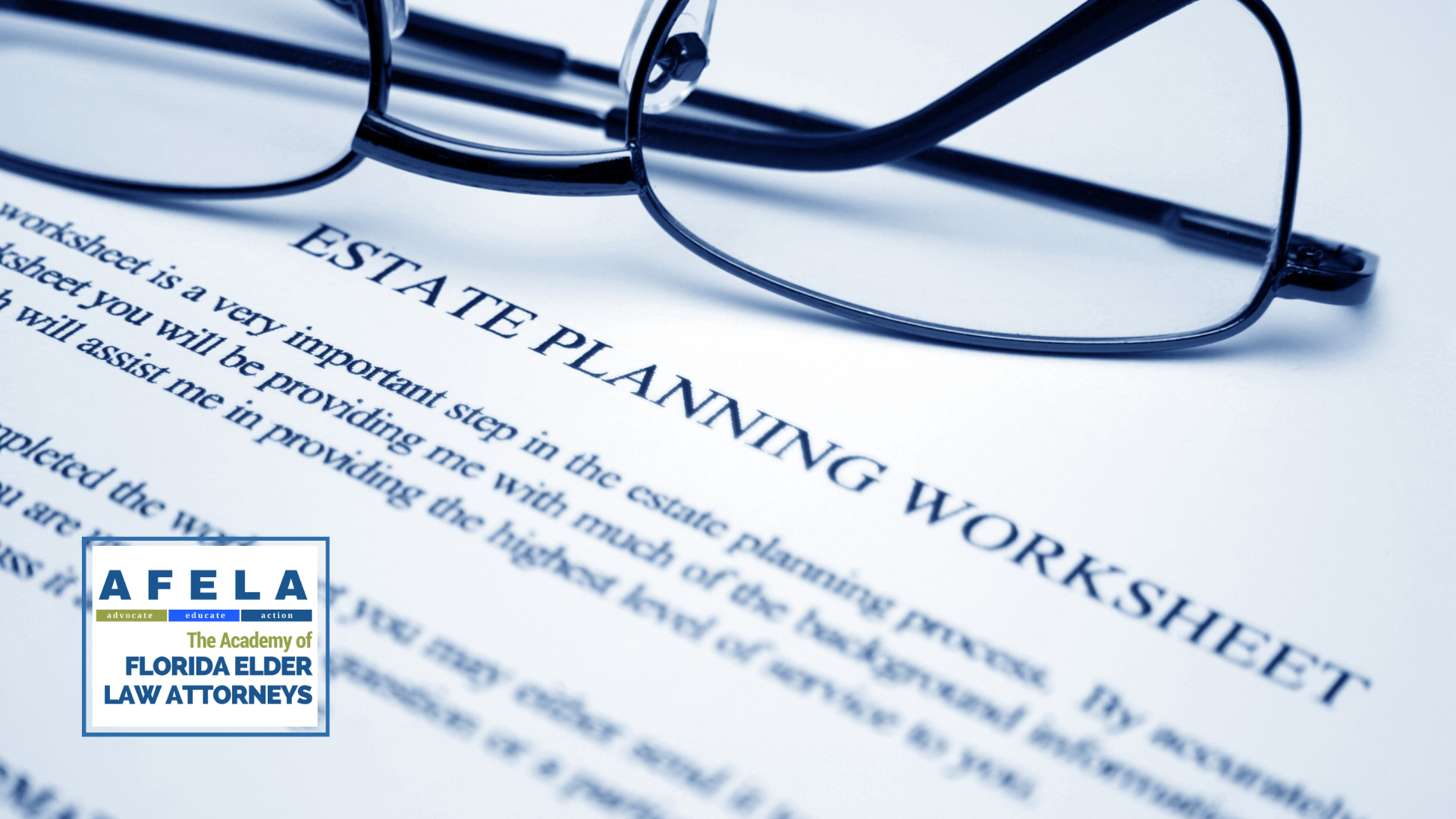 Reviewed by Jason Neufeld
Are you currently still working hard running your business, providing for your family and making sure you accumulate enough for retirement? Are you in good health, own your own home and are your children educated and on their own?  What does your future look like, have you thought about it at all?  Have you given any thought at all to estate planning? Or are you, like most Americans, not thinking about estate planning or even thinking you need to do any estate planning?
Believe it or not, you are not alone in thinking you do not need to do any estate planning. Research shows that only one in three Americans today have a last will and testament. Most people believe they only need a last will and testament if they are wealthy. With that inaccurate thinking, people then put off creating a will and meeting with a Florida elder law attorney to learn about their estate planning options and what the protections are that they need for the future. That being said, it is important that every Florida adult decides what they want for the future which will include themselves, their family, their business and their legacy. Most importantly, this is not planning that is just for the very wealthy and it is not just one document. Below we have seven ideas we want you to consider to help you create a successful Florida estate plan that you may not have considered before.
An estate plan is not just a document. Your estate plan is actually a collection of many documents, such as: A last will and testament. A trust agreement. A durable power of attorney. Each of these documents is important to you and for your future, but they come together to form an estate plan. There are documents that each resident of our state needs and your experienced Florida elder law attorney can help you create an estate plan that reaches your goals now, and in the future.
It is crucial to plan for lifetime crises. We all know that life happens, often in an instant. With your estate plan in place, a crisis such as a car accident, being caught overseas due to a flight delay or unable to pick the kids up from school, will ensure that you are protected in all circumstances.
Be careful to give authority to only trusted decision makers. In your estate plan it is critical to choose an individual or individuals you trust to make decisions for you in a crisis. Once you make these decisions, your Florida attorney will discuss with you the tools you need to include in your estate plan to be sure that your decision makers can act for you in a crisis.
Have a plan in place for possible long-term care needs. Have you given any thought about the need for long-term care? A crisis, such as an debilitating accident or diagnosis of a critical disease, that could require long-term care could happen any time and should be actively planned for as a part of your estate plan. Floridians need to think about what type of care they would want and whether they would be able to afford it. It is important to talk to your Florida elder law attorney to know what the ins and outs of what is available in regard to long-term care.
Creating a successful estate plan can avoid family conflict. Health crises and the death of a loved one can be very difficult for family members to emotionally navigate. By creating an estate plan you can take some of the burden off of your family. Your Florida estate plan will be a roadmap for what you want under any crises or your passing, which will go a long way to reducing conflict and tension.
When there are changes to your family, assets or life be sure to make changes to your documents. Do not make the mistake of thinking that once a will or trust is created it does not have to be updated. If there have been divorces, births or deaths in your family, or assets added or second marriages, do not forget to reflect those changes in the documents of your estate plan. A good habit to have is to annually review your estate plan with your Florida elder law attorney.
We highly recommend that you work with an experienced Florida elder law attorney in creating your estate plan. There are many types of lawyers you can work with for your legal needs. However, when it comes to estate planning, it is important to work with a Florida elder law attorney with experience in this area who can guide you through the process and solutions you need to reach your goals.
We know you may have questions. The Academy of Florida Elder Law Attorneys (AFELA) is the pre-eminent organization of Florida elder law attorneys providing advocacy, education and action on behalf of seniors and people with disabilities. We encourage you to contact one of our attorneys in your area using our Find a Lawyer website for assistance on what to do next if your aging parent has developed memory loss.