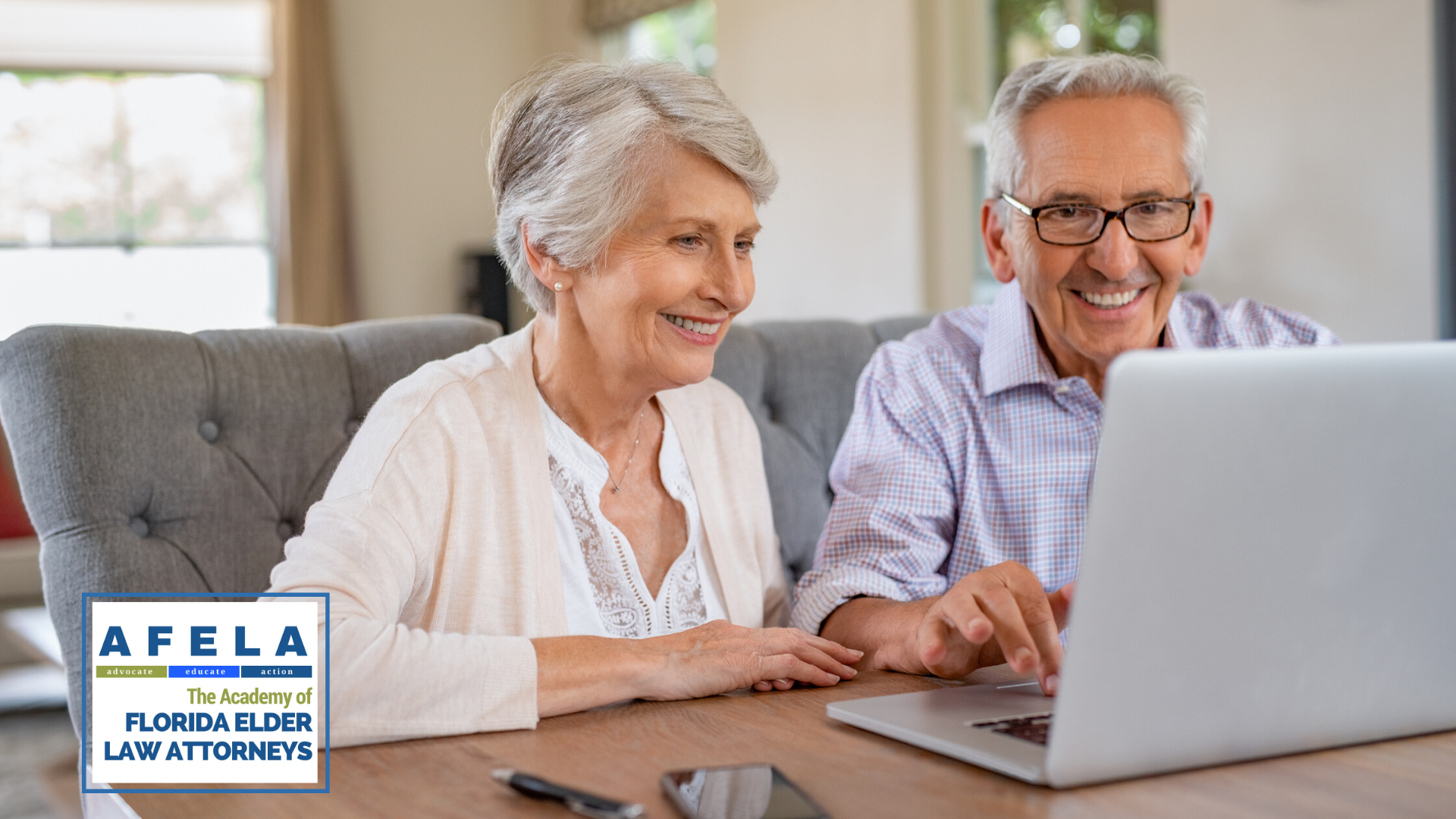 Reviewed by Mike Jorgensen, Esq.
Did you know "Cyber Monday" is now the biggest shopping day of the year? It is the first Monday after Thanksgiving, and has recently supplanted "Black Friday" as the top annual retailer sales event. Although it is a fairly new invention, it is easy to understand why it is gaining in popularity. Why, you ask? Shoppers can take advantage of holiday deals from the comfort and convenience of their homes, rather than battling traffic and aggressive crowds.
Unfortunately, Cyber Monday is also fraught with scammers, hackers, and identity thieves, many of whom are looking to take advantage of unsuspecting seniors. Here are seven safety tips that all of us, but especially seniors, can use to protect ourselves this holiday season.
1. Security Software. Install cybersecurity software on your home computer, smartphone, or any other device from which you might make online purchases. This can be as simple as visiting an app store, or running an update on an existing program. Do not click on any internet pop-up ads offering new security features, they are known to often carry malware, instead, ask for help should you need it.
2. Adjust Browser Settings. Google Chrome, Internet Explorer, and Safari are commonly used internet browsers. All of us, seniors included, should regularly clear our browser history, and adjust browser settings for optimum security. This might filter some legitimate websites, but it offers much more in the way of cyber protection.
3. Log Out. Alwayslog out of apps, programs, and websites when you are finished using them. Leaving them open can leave you vulnerable.
4. Avoid Sharing Your Location. Some apps and websites, like Google Maps, request permission to use your location. Be very discerning about authorizing it, and never agree if you do not recognize the company. Also, never give someone your address or location online, especially on social media sites.
5. Strengthen Passwords. Passwords are a main line of defense. Make sure they are strong, and use different passwords for each site you use. Try to avoid using easily guessable passwords such as addresses and birthdays.
6. Do Not Click on Unknown Links. Clicking on the links and downloading attachments is often how scammers are able to install malware and steal your personal information. If you do not recognize the sender, be suspicious and do not click on the link.
7. Ask for Help. Seniors may or may not be tech savvy, but in any case, there is nothing wrong with asking for help. This includes contacting an experienced IT technician or an experienced attorney for guidance, especially if you feel you may be a victim of an online crime or fraud.
We know this article may raise more questions than it answers. You may use our Find a Lawyer feature to find one of our local elder law attorneys to schedule a meeting and find answers to your questions.