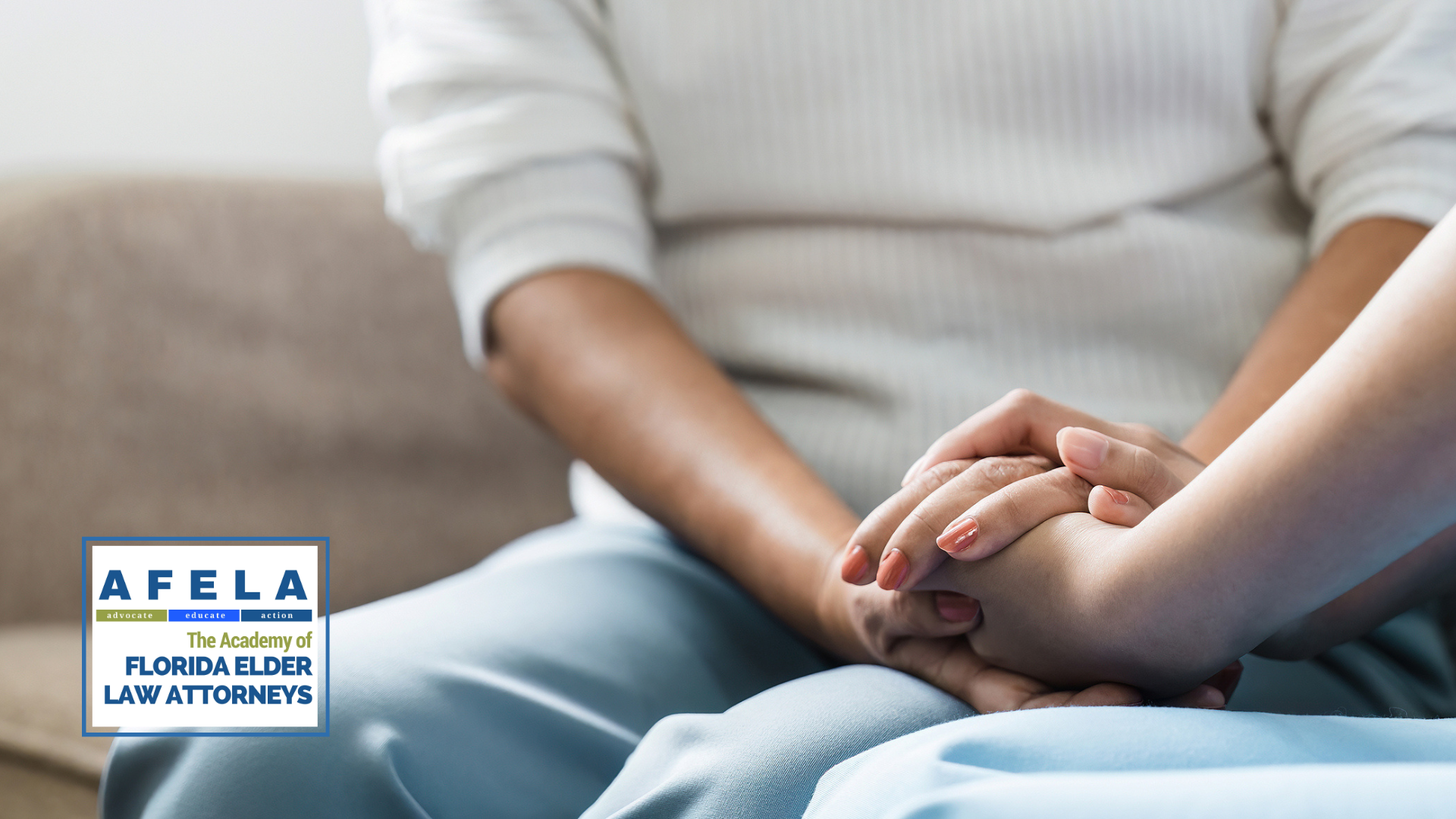 Have you ever heard of the term, filial responsibility? Filial responsibility refers to an adult child's legal duty to support his or her parents. Everyone is familiar with the idea of parents being held legally responsible for the actions and debts of their minor children, however, were you aware of the possibility of adult children being responsible for the debts of their parents? There are at least 27 states (Florida is not one of them) in the U.S. with their own filial responsibility laws, which can create a legal obligation of adult children for their parents. Often little attention may be paid to these laws, but when a parent is placed in a nursing home these laws may have the potential to have some influence.
Furthermore, in some states there may be a filial responsibility law that may obligate adult children to cover the cost of their parents' food, clothing, shelter and medical expenses when the parents themselves cannot afford to do so. Unfortunately, in recent years some states have seen these laws applied in an unusual way to obtain judgments against adult children for the bills incurred by their parents in a nursing home. With the rising cost of nursing homes, this may be a legal risk adult children cannot afford to ignore. 
So, how can you as an adult child work with your parents to avoid this problem? Begin with a tough, yet critical, discussion with your parents regarding their ability to afford a nursing home. Find out if they have long-term care insurance which may have been something they elected to obtain as an employment benefit. If they do have long-term care insurance it is important for you to have a copy of their policy. This is because if your parents were to become incapacitated in an accident, there may be a real possibility of no one ever knowing of their long-term care policy. Next, find out if your parents have money put aside to cover the costs of a nursing home. If this is the case, find out how you as the adult child can have a way to access these funds, for example with a durable power of attorney or a trust. 
If your discussions with your parents reveal that they do not have insurance or the means to cover a nursing home, it is necessary to discover whether they have done any Medicaid planning. If there has been no Medicaid planning, then what Medicaid planning needs to be done in order to make your parents Medicaid eligible? Having Medicaid eligibility will help your parents with covering nursing home expenses. 
As of now, nursing homes utilizing filial responsibility laws to force adult children to pay their parent's nursing home bills looks to be the exception, rather than the norm. These laws, however, remain on the books in many states. 
We know you may have questions. The Academy of Florida Elder Law Attorneys (AFELA) is the pre-eminent organization of Florida elder law attorneys providing advocacy, education and action on behalf of seniors and people with disabilities. We encourage you to contact one of our attorneys in your area using our Find a Lawyer website for assistance on what to do next if your aging parent has developed memory loss.