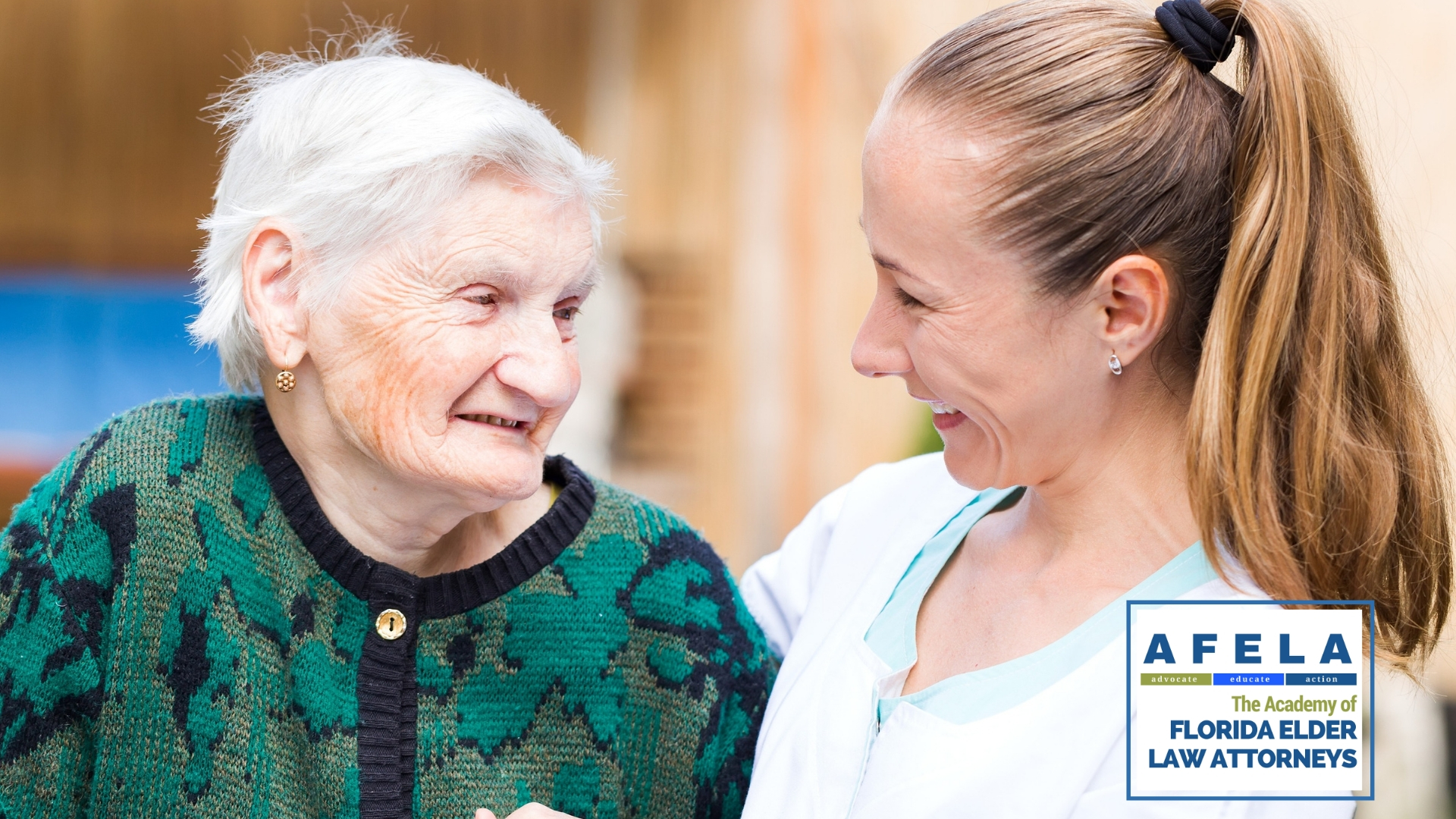 Reviewed by Mike Jorgensen, Esq.
Determining how to pay for long-term care is a challenge many Florida seniors are facing today. For a myriad of reasons, they were not in a position to plan for future long-term care needs earlier in life. As a result, they cannot afford the monthly cost of long-term care when they need it.
Our attorneys share with us that they are meeting with more and more seniors and their loved ones who find themselves in this particular situation. Due to an increase in care needs, they find themselves unable to live safely at home and need to hire either in-home assistance or move out of the family home into an assisted living or skilled nursing facility.
While many aging Americans hoped and planned for an adult child or a spouse to care for them, when the time came to receive this type of care, they found it was not possible to happen.
This is especially true when it comes to widowed seniors. Widowed seniors often face more challenges than their married counterparts. A few of the reasons may include, but are not limited to, life can be more manageable when there are two people who do the physical work in the household, grocery shop, and drive. Also, there may be more resources when there are two incomes.
Women comprise the majority of surviving spouses outnumbering men five to two once they reach 85 years of age. In certain age brackets, it becomes more frequent that the widowed female spouse will have less income and resources than her husband. We need to take this into account in planning to ensure that she and her family have the resources needed to pay for long-term care needs both now and well into the future.
Luckily, there are benefits in place specifically for surviving spouses, that may be able to be accessed to pay for long-term care needs.
One such benefit is the VA Pension program. Often called the "widow's pension" it is a monthly, tax-free benefit available to surviving spouses (and dependent children) of the wartime veteran. The available monies may be used in the home, in an assisted living facility, and in a skilled nursing facility.
The qualification rules governing this program changed significantly on October 18, 2018. To begin the widow must prove her spouse was a wartime veteran with at least ninety days of active duty. At least one of these days of service must have occurred during a period of war. Further, the veteran must have been discharged under conditions other than dishonorable. To determine if the spouse's service qualifies, use this link to access the Department of Veterans Affairs Eligible Wartime Periods website.
Under the new rules, the surviving spouse will need to be able to qualify under an income-asset test. There now is a set maximum "countable" asset threshold in place. For 2019, it is $126,420 of countable assets for the surviving spouse's household. Certain assets are not counted, but treated as exempt assets, such as the home (generally less than 2 acres) and a car.
When the surviving spouse files a claim for the VA Pension benefits, her claim will also be reviewed in light of a "look back" period. A "look back" period, which also exists in our state for the Medicaid program, means the Department of Veterans Affairs may review her financial history for the past thirty-six months prior to filing the claim for pension benefits. Should the VA ascertain she gave away assets that could have been used to pay for long-term care for less than fair market value, she could face disqualification as a result.
This an important resource for us all to be familiar with when it comes to finding a way to pay for the care of an aging loved one in Florida.
This article highlights just a few examples of how the rules for the VA pension program have changed. Although we discussed the needs of surviving spouses, bear in mind, this benefit is fully available to all wartime veterans and their dependents.
We know this article may raise more questions than it answers. Do not wait to contact an experienced elder law attorney in Florida to learn more about these benefits and additional benefits in Florida that may help you and your loved ones pay for long-term care both now or in the future.