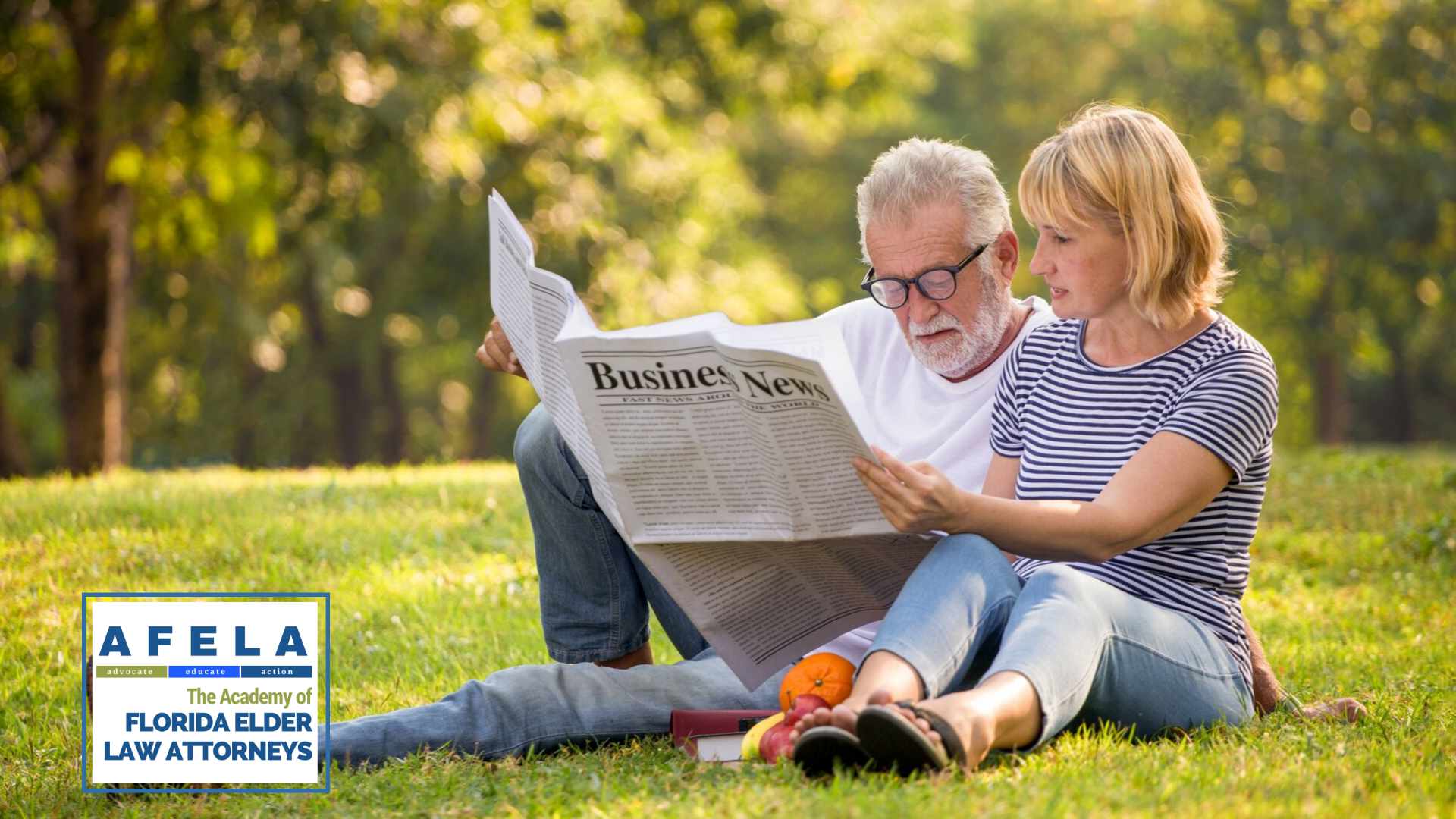 Reviewed by Mike Jorgensen, Esq.
Having an out-of-date Florida estate plan may sometimes be worse than not having one at all. If your old plan designates others that you do not want making decisions, it may be worse than not having one at all. The best practice by far, however, is to have a current plan that complies with the changes in the law. Yet, according to the National Association of Estate Planners & Councils, more than half of Americans, or 56 percent,fall within one of these categories. These individuals are taking a risk with not only their legacy but also with regard to their lifetime planning needs. Their choices may not be honored. This is because, without estate planning, when in a crisis, there may be no one with authority to make health care or financial decisions. An out of date plan may have the wrong people making choices.
There is a common misconception that you need a significant amount of money to plan. This is not true! Everyone has an estate and everyone should have their choices reduced to writing. Your home, furniture, car, checking and savings accounts, investments, real estate, life insurance, and personal possessions, are all a part of your estate. Without a sufficient durable power of attorney, should you require a guardianship, the transfer of your assets may be a minor issue in comparison to whom you have making your choices and what is being supervised by the courts. Making sure that your choices are honor is of utmost concern. Further down in priority is making sure your money and personal property go to the right people after your passing. A complete and current estate plan is a way to protect both your choices while a live and the distribution of your assets when you pass away.
An estate plan includes how much you want certain family members or other beneficiaries to receive, and when you want them to receive it. Without a plan, all of that may be in jeopardy. Your property could otherwise be divvied up according to the intestacy laws of Florida. The intestacy laws may mirror your desires regarding the distribution of your property, but it may not. If not, this means that through the probate process, the court will determine who gets what, and when and it may be contrary to your real wishes.
This may prove devastating, for example, if you intend for your spouse to live off a full inheritance, but instead it is distributed across multiple family members. Likewise, a minor child or grandchild with special needs may be stripped of your intended support, or their government benefits if an inheritance exceeds certain income thresholds.
What else can an estate plan include? When you work with your elder law estate planning attorney to create the right plan for you, it may also include:
Care instructions if you become mentally or physically incapacitated,
Strategies for limiting tax exposure,
Guardian designations for minor children and other dependents,
Plans for loved ones who may be financially irresponsible, or in unstable marriages, and
Specific directions for passing on your personal values along with your property.
Estate planning is important for everyone, but especially aging Florida seniors. Adult children can play an indispensable role in helping them gather financial and health care information, and discern best courses of action. Whether creating a new plan or updating an existing one, we encourage you to find an elder law lawyer who understands your needs here on our website.