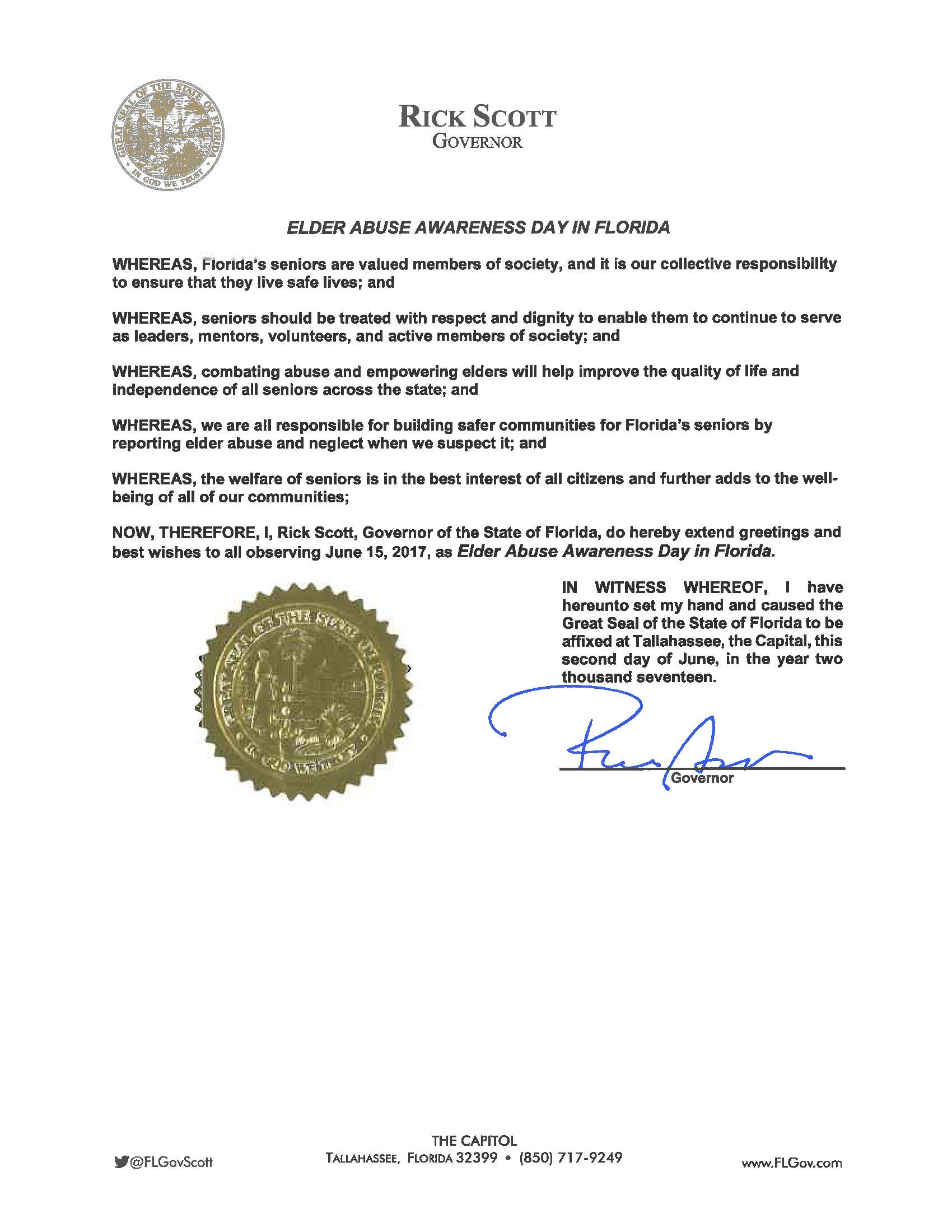 To download the official proclamation, please click here.
The text of the proclamation regarding Elder Abuse Awareness Day:
WHEREAS, Florida's seniors are valued members of society, and it is our collective responsibility to ensure that they live safe lives; and
WHEREAS, seniors should be treated with respect and dignity to enable them to continue to serve as leaders, mentors, volunteers, and active members of society; and
WHEREAS, combatting abuse and empowering elders will help improve the quality of life and independence of all seniors across the state; and
WHEREAS, we are all responsible for building safer communities for Florida's seniors by reporting elder abuse and neglect when we suspect it; and
WHEREAS, the welfare of senior is in the best interest of all citizens and further adds to the well-being of all of our communities;
NOW, THEREFORE, I, Rick Scott, Governor of the State of Florida, do hereby extend greetings and best wishes to all observing June 15, 2017, as Elder Abuse Awareness Day in Florida.
To learn more about awareness and prevention, do not hesitate to contact us.