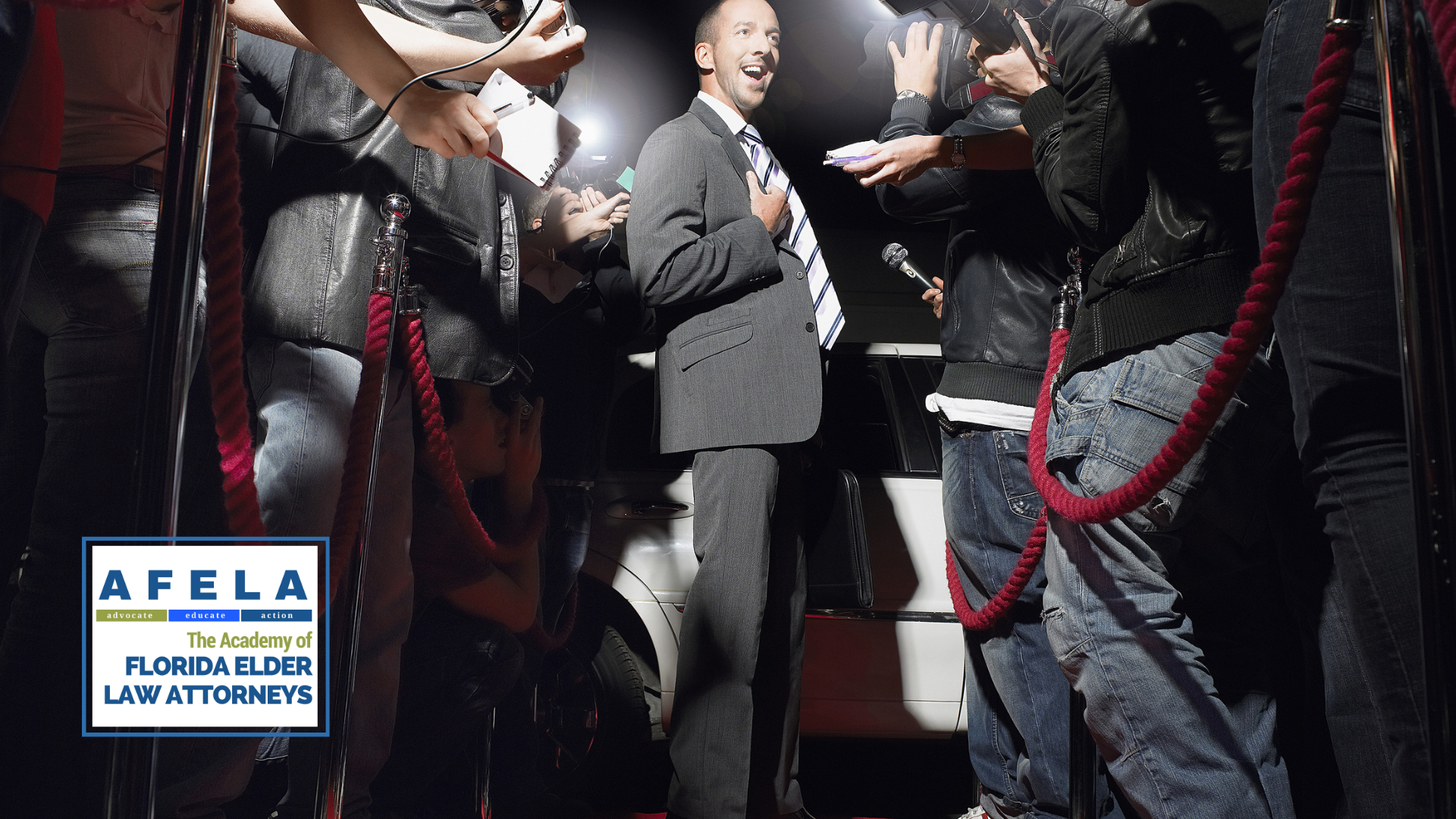 Do you enjoy following your favorite celebrities? Do you follow their careers  including their shows, movies and activities?  Are you saddened when you read or hear about a favorite celebrity passing away?  With that said, is it possible to learn valuable estate planning lessons from celebrities? Yes. With glimpses into celebrity estates we can obtain valuable lessons for our own estate planning, including, what to do and not do when it comes to estate planning and the impact of poor or no estate planning on grieving families. 
A few years ago, Chadwick Boseman, who starred as the Black Panther in the highly successful film of the same name and in the Avenger movies passed away from cancer.  Sadly, when he passed away he did not have an estate plan. In fact, like Mr. Boseman, many Americans still do not have an estate plan and believe it is something to do only later in life, which is poor estate planning. According to the news, Mr. Boseman passed away "intestate" or without a will, so his family had to follow the laws outlined by the state he passed away in. 
Be aware that with a good estate plan in place everyone knows how we want our assets distributed, our legacy to continue and it will keep any arguments among family members from occurring. Unfortunately, this did not occur when Prince passed away. He did not have an estate plan in place that governed his assets and how he wanted those around him to inherit. It is still reported that years later the fighting continues.
One famous celebrity who did create an estate plan was Aretha Franklin. Regrettably, she was reported to have over four wills. The really unfortunate news about the four wills?  Not a single one of them was properly executed or completed. Because of this, her estate has lingered over four years and now the IRS must be paid millions of dollars in unpaid taxes. 
You need to know that even the best estate plan can be challenged. Therefore, we highly recommend that you work with a qualified Florida estate planning attorney when you create your Florida estate plan.  For example, when Robin Williams passed away he had a strong estate plan but, according to reports, his family still engaged in a five year legal battle over the assets within it.
So, now that we have all this information, what estate planning lessons can we learn from these celebrities? Can we learn to protect ourselves and those around us? Do we want to leave a legacy, not just within our own family but in our community?  Below are some estate planning lessons to think about right now:
A Florida estate plan in place can keep our family  protected  

Not having a trust in place may cause our unprotected assets to be subject to the probate process

The probate process is public and can be both costly and time consuming

Any uncertainty in our estate planning could lead to further heartbreak for our loved ones

Health care planning should be in place so a person of our choosing may be able to make critical decisions for us in a crisis

We need to choose a decision maker with legal authority so the family does not have to go to court to obtain a guardian or legal advocate

With a thoughtful Florida estate plan in place we can create a legacy for our future goals, and a plan that will outlive us 

We need a trusted fiduciary in place to manage our wealth so it will grow and not be wasted 

We need the guidance of an experienced and qualified Florida estate planning attorney who may help us pay much less in taxes 

A trust may help us manage the assets we have in multiple states

Our Florida estate plan will help reduce the potential for fighting between family members 

Finally, the most important tip, we must be aware that a crisis can happen at any time and we need to plan now, while we are able to make decisions about what we want for the future
As you can see, there is much to learn from celebrity estate planning.  We know this article may raise more questions than it answers. The Academy of Florida Elder Law Attorneys (AFELA) is the pre-eminent organization of Florida elder law attorneys providing advocacy, education and action on behalf of seniors and people with disabilities. We encourage you to contact one of our attorneys in your area using our Find a Lawyer website for assistance.