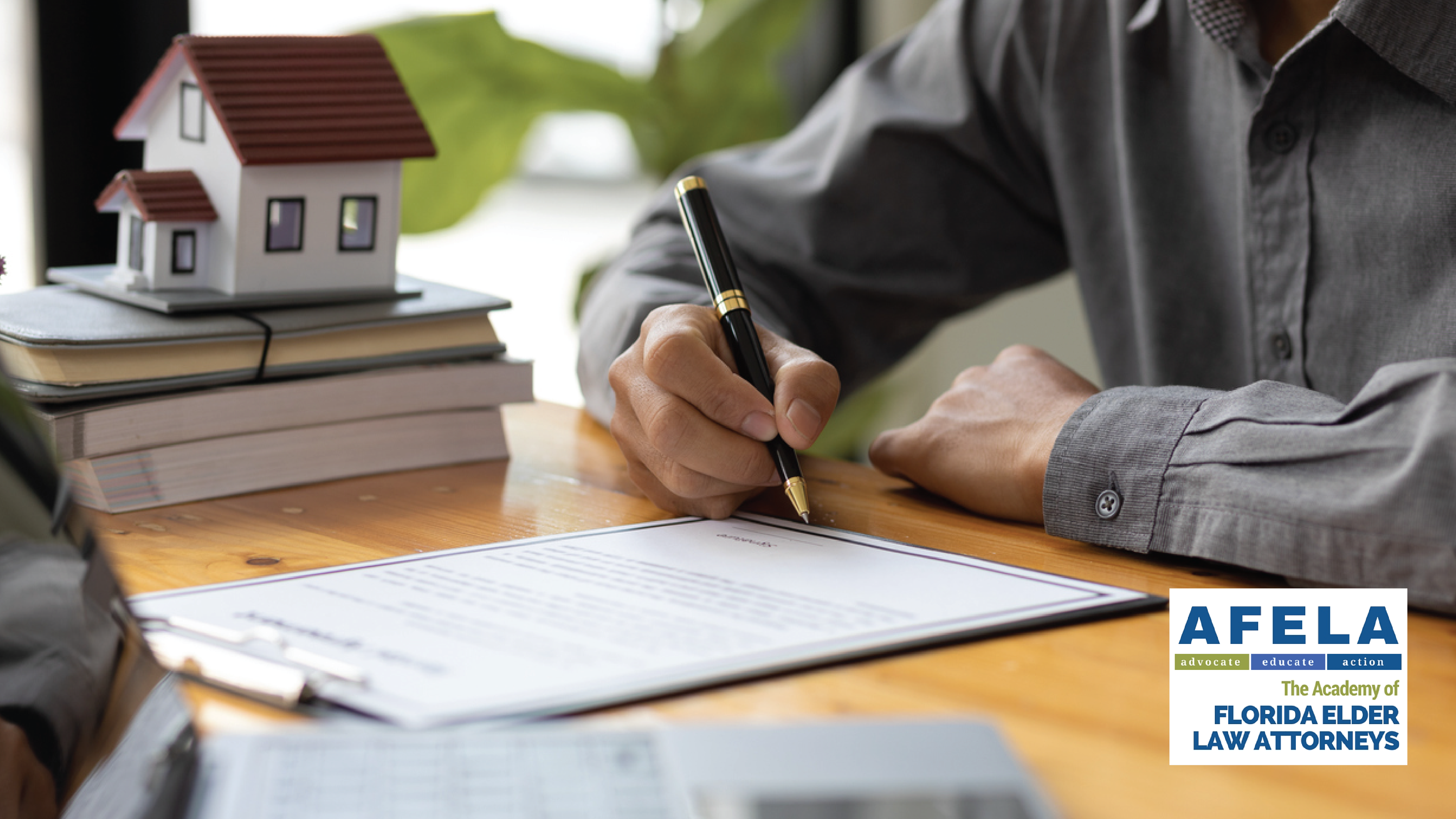 Did you know that the National Estate Planning Awareness Week presents a valuable opportunity for Florida seniors to take charge of their future and secure their legacies? As an elder in the Sunshine State, understanding key estate planning principles tailored to Florida's unique regulations is crucial. Here are vital estate planning insights to consider during this significant week.
Understand Florida's Specific Laws. Elder Floridians should acquaint themselves with the state's distinct estate planning laws. Florida has its own rules governing probate, homestead exemptions, and inheritance rights. Familiarize yourself with these regulations to make informed decisions that cater to your circumstances.

Craft a Comprehensive Estate Plan. Drafting a comprehensive Florida estate plan is a cornerstone of estate planning. Your plan should detail beneficiaries, distribute assets, and name decision makers in the event of a time when you cannot care for yourself. Regularly review and update your Florida will to ensure its alignment with your current wishes.

Make a Plan for Incapacity Early. Incorporate incapacity planning into your estate strategy. Create durable powers of attorney, assign healthcare surrogates, and establish advance healthcare directives with your Florida attorney. These documents empower trusted individuals to make decisions on your behalf if you become incapacitated.

Regularly Review and Update. Estate planning is not a one-time event; it is an ongoing process. Regularly review and update your documents to reflect changing circumstances. Major life events like marriage, divorce, birth, or death should prompt immediate updates.

Seek Professional Guidance. Navigating Florida's estate planning landscape is best accomplished with professional guidance. Collaborate with an experienced Florida elder law attorney who can provide tailored advice, ensure legal compliance, and guide you through the process.
Estate Planning Awareness Week invites Florida seniors to take control of their financial and personal legacies. By grasping the nuances of Florida's laws, crafting comprehensive wills, utilizing trusts strategically, addressing digital assets, planning for incapacity, optimizing homestead property, reviewing and updating documents, and seeking professional guidance, you can shape your legacy with confidence. Use this week as an opportunity to embark on a journey of proactive Florida estate planning that ensures your wishes are honored and your loved ones are provided for.
We know this article may raise more questions than it answers. The Academy of Florida Elder Law Attorneys (AFELA) is the pre-eminent organization of Florida elder law attorneys providing advocacy, education and action on behalf of seniors and people with disabilities. We encourage you to contact one of our attorneys in your area using our Find a Lawyer website for assistance.