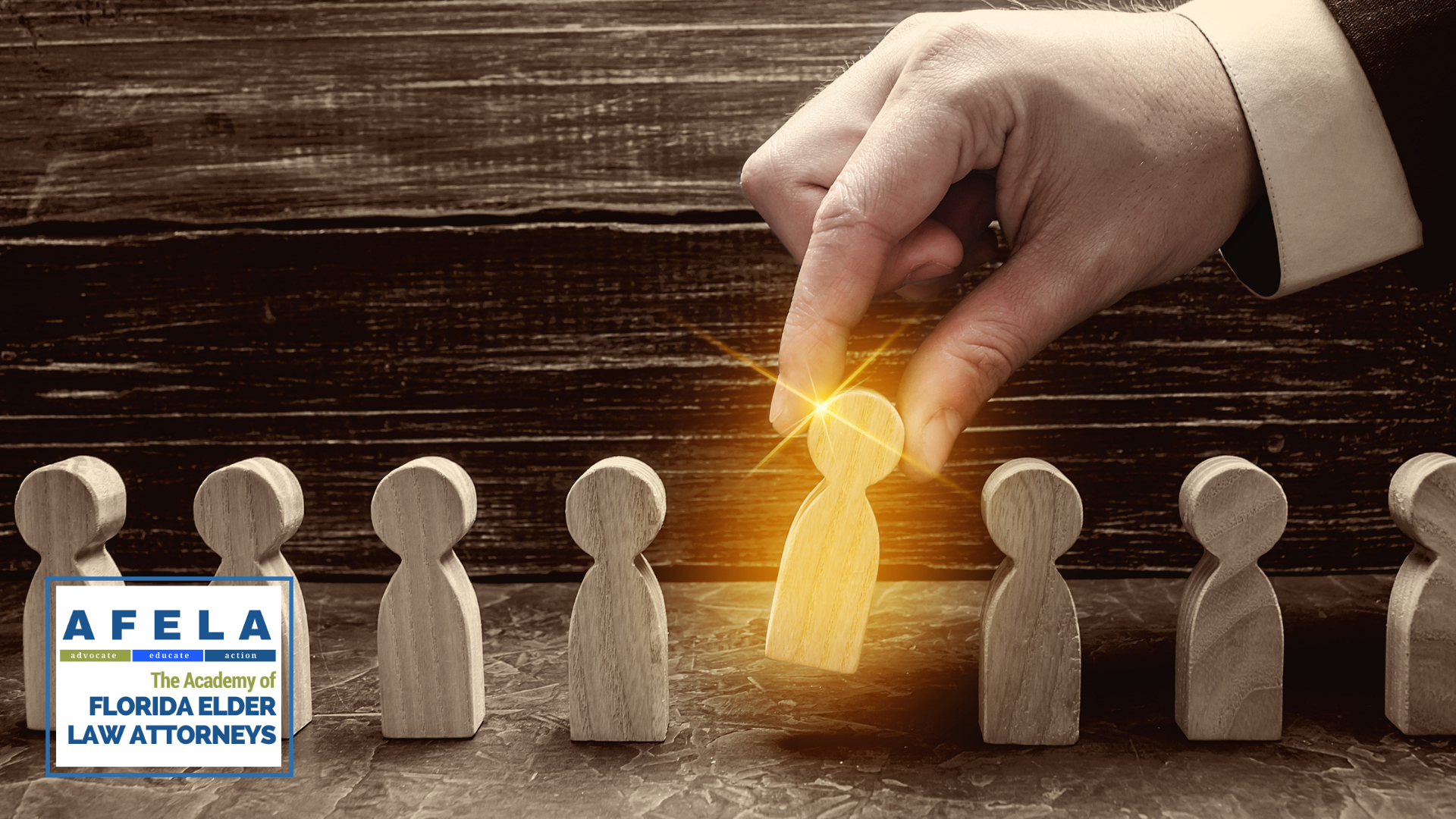 Are you looking for an elder law attorney for your aging parent, another family member, or close friend? Hiring a member of the Academy of Florida Elder Law Attorneys (AFELA), can make all the difference in providing the necessary legal guidance for your loved one.
An elder law attorney should be familiar with many different aspects of estate planning and other types of federal and Florida law that may affect senior adults. Elder law attorneys cover a wide array of subjects including drafting wills and trusts, assisting with Medicare and Medicaid planning, helping families with probate and estate administration, or working with adults with complex special needs. Some elder law attorneys who work with special needs adults will also serve families with minor children, or grown children, with special needs and provide a consistent measure of support from childhood onward.
It may be important to note that AFELA requires all elder law attorneys in private practice who are members to also be members of the National Academy of Elder Law Attorneys (NAELA), and commit to uphold NAELA's standards. The NAELA standards hold attorneys accountable for the services they provide, including planning for long-term care whether within the home or in a nursing home, planning for Medicare or Medicaid services, making specific arrangements for older adults with physical or mental disabilities, dealing with healthcare benefits or income and pension benefits for retired adults, and structuring different types of trusts. Thus, when you hire a member of AFELA in Florida, you are hiring an attorney who is held to these rigorous national standards and who has promised to uphold his or her duty to the elder adults to whom they provide legal services.
Whether it is providing legal services or connecting you with local resources, our elder law attorneys are happy to help. Contact one of our members today for more information.