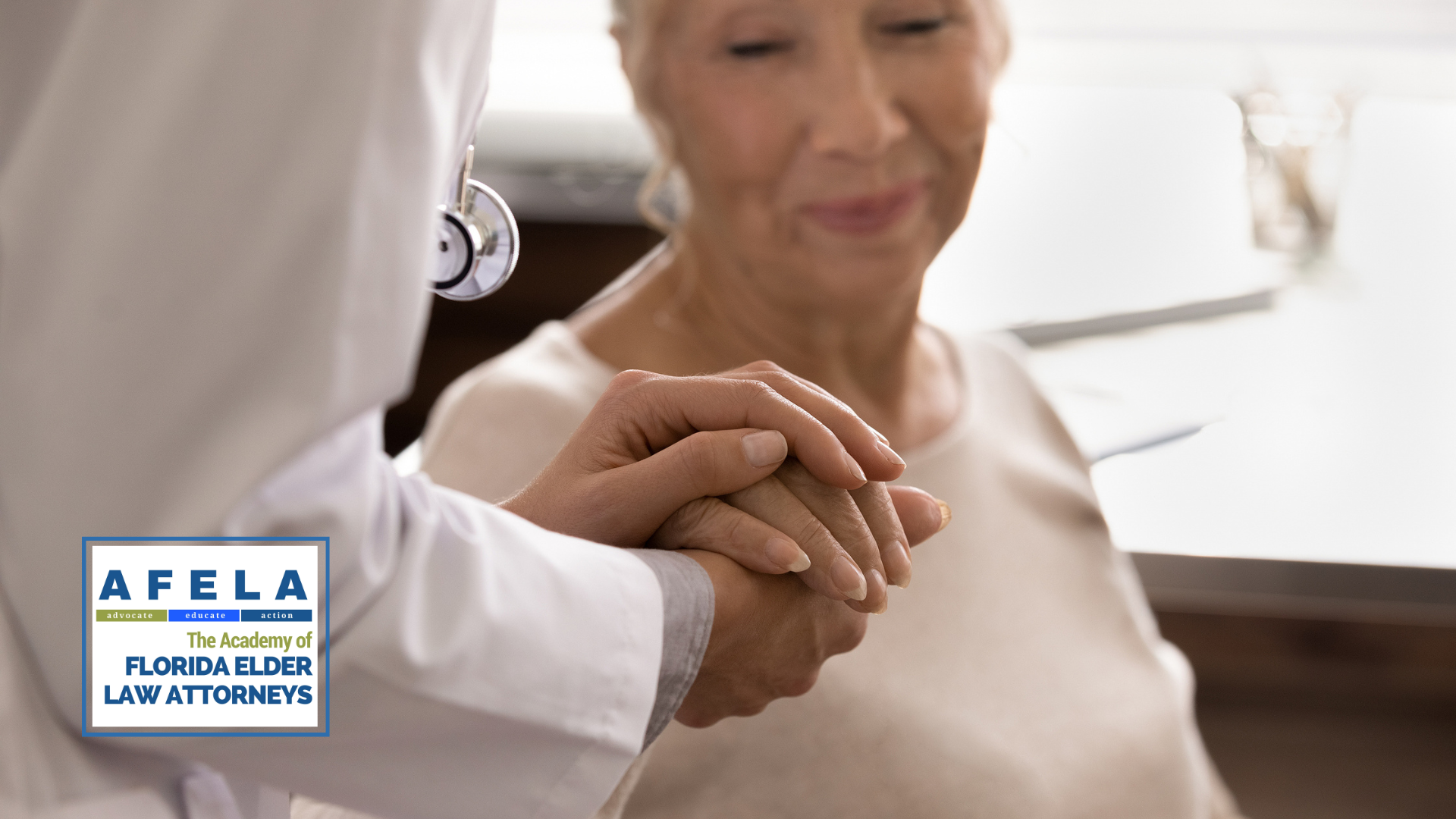 There is nothing more devastating for a family than to learn a loved one has been diagnosed with cancer, especially an aging parent. When you learn the news, so many questions rush through your head: How much time do we have? What do we need to do? Is there a cure in sight? What health care needs will they have now? What can I do to help? Do they need a second opinion? These are just the start of the list of questions you need answers to that may be going through your mind right now.
We know, as experienced Florida elder law attorneys, just how concerning a cancer diagnosis is. Now is the time to not only think about your aging parent's health care needs but it is also the time to think proactively about the future. You will want to ask questions to determine:
Does your mom or dad have an estate plan in place?

Is it current to reflect their wishes?

Do they have advanced directives in place such as a durable power of attorney?

Who do they want to make financial decisions if they cannot?

Who do they want to make their health care decisions if they cannot?

Who is the backup decision maker?

Do they want life sustaining measures taken? 
The bigger question that arises, especially with aging parents, is whether or not they will be able to care for themselves. You may be concerned and have serious questions related to how to find and pay for necessary care, now and in the future as their healthcare needs change. Healthcare support can come in all forms for your aging parents. Consider options in the community such as:
Meal delivery programs

Transportation assistance to go to doctor appointments and treatments

Hiring a housekeeper

Medication management assistance and prescription delivery

In home assistance programs
The journey to finding care for your aging parents can be a heavy responsibility, and one you may not be able to complete without help when you work full time and have a family of your own. The health of your parents may also decline to the point where they cannot live alone or need to be in a safe environment such as an assisted living facility or nursing home. While the first step is identifying the care they need, the next one is to find the funds to pay for it. 
Do your parents have the ability to pay for the care they need? Medicare and Medicaid, for instance, may provide financial assistance with a cancer diagnosis. Medicare and Medicaid are different programs and can help in different ways. Medicare is the health insurance program for adults over age 65. Many of the available Medicare plans pay up to 80% of the costs of all of the doctor visits and diagnostic tests that come prior to a cancer diagnosis, until the health insurance deductible is met. Medicare may then cover the remaining costs for the pre-diagnosis visits. This can make Medicare very useful for patients with cancer until long-term care is necessary. Unfortunately, Medicare has a limited nursing home benefit, paying only for 100 days of care.
If your loved one needs custodial care, then Medicaid may be able to help. This will depend on the income and assets of your aging parent. A Florida elder law attorney can help walk you through the process of obtaining Medicaid services for your loved one and help you through this challenging time.
We know this article may raise more questions than it answers. The Academy of Florida Elder Law Attorneys (AFELA) is the pre-eminent organization of Florida elder law attorneys providing advocacy, education and action on behalf of seniors and people with disabilities. We encourage you to contact one of our attorneys in your area using our Find a Lawyer website for assistance.