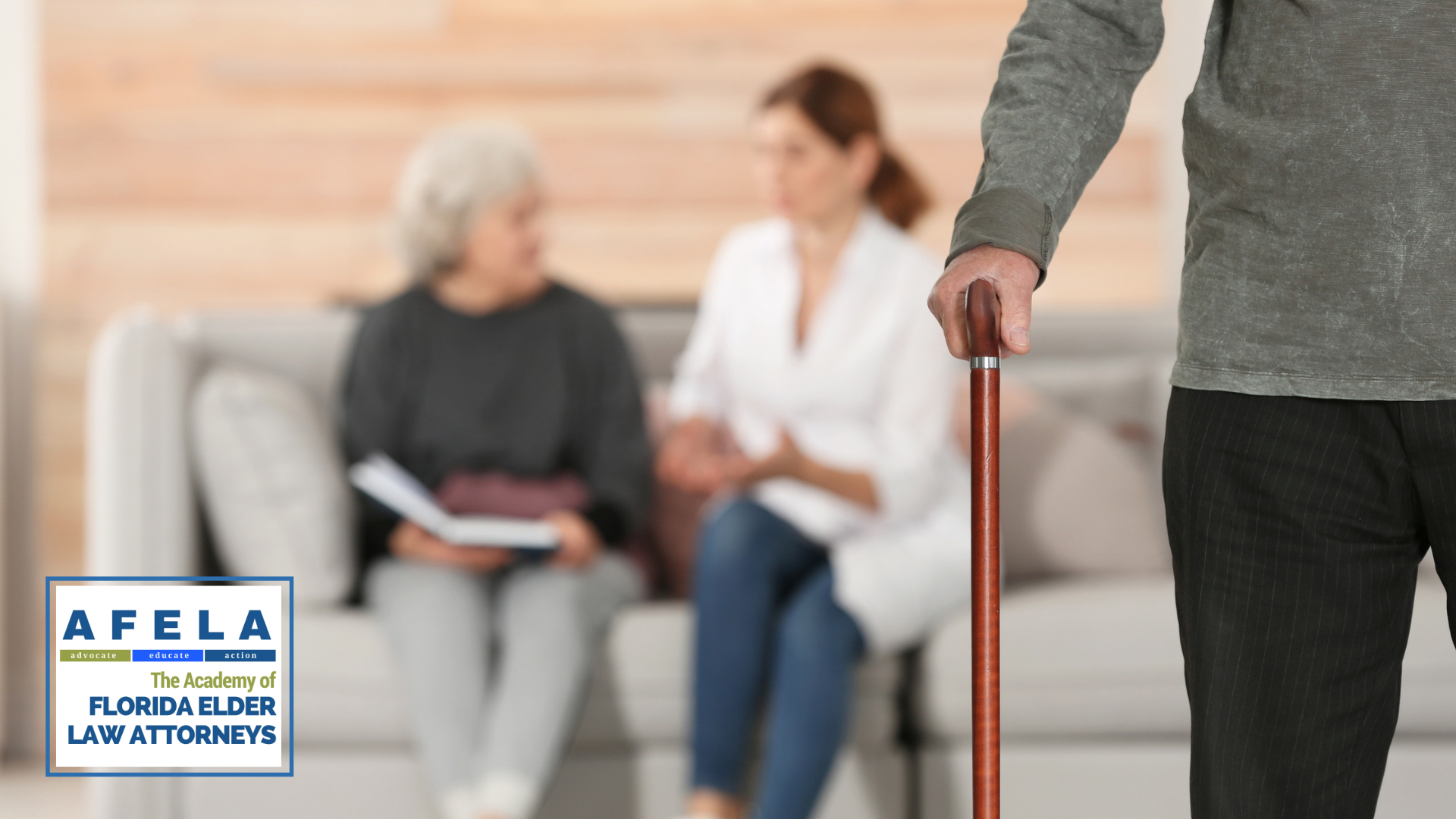 Reviewed by Jason Neufeld, Esq.
Are you an adult child caring for your aging parents? Have your parents been able to live on their own, in their own home? However, are you noticing signs that they may be having difficulties with housekeeping, laundry, hygiene or food prep? Because you have a full-time job, as well as caring for your parents, has the responsibility for caring for your aging parents become too difficult and time-consuming? In fact, are you noticing that the needs of your aging parents have moved beyond your caregiving skill set?
Are you beginning to realize that your aging parents may need long-term care in a skilled facility? If your answer is yes, how do you choose the right one? First, be sure the Florida nursing homes you are considering are Medicare-certified and accept Medicaid, if needed.  This is an important part of your search because this certification will not only help guide your expectations for care but also help you manage the financial aspect of the transition better.
What other questions, concerns or thoughts do you have in regard to finding a good nursing home for your aging parents? We would like to share a few questions with you as you develop your checklist for a good fit nursing home for your aging parents, right here on our blog.
Does location matter? Yes! Let us explain. If there are family members, friends, or neighbors who live close by, the transition will be smoother and assure your aging parents that they are not alone. Finding a facility that can accommodate continuing personal and community relationships is always a good benefit.
What are the included fees and costs? Right from the start ask for information about included services, charges, and fees and get them in writing before your parents move into the home. In fact, if the nursing home is Medicare and/or Medicaid certified, then the nursing home must tell you about these services in writing. This information can help you make an informed decision about the right facility for your aging parents.
Are there any other additional services and costs? It is very important that you request a copy of the fee schedule for all services. This will help you and your aging parents to better understand what costs are covered in the monthly fee and which services may cost extra. You can also compare nursing home costs with this information.
What are the ratings and safety for the nursing homes you are investigating? You should always look up the ratings of any facility you are interested in by using tools, such as Medicare Nursing Home Compare. This will help you answer crucial questions like whether or not the nursing home has the appropriate staffing to handle the number of residents that live there.
Are there any special services available? Your aging parents may require extra medical attention. You may need to ask the home you are considering if it can provide transport for them to see their doctors, and whether or not it is included in the breakdown of the fees.
Should you schedule an in-person visit? Absolutely, you need to see the facility firsthand. You may even want to drop in unannounced, as well, to see how the staff handles your visit. Again, the Medicare Nursing Home Compare website can provide even more information when making this very important decision.
As you search for the best long-term care facility for your aging parents, do not hesitate to reach out to an experienced Florida elder law attorney.  Florida elder law attorneys know how to navigate and assist you and your loved ones in the search for a good nursing home.
The Academy of Florida Elder Law Attorneys (AFELA) is the pre-eminent organization of Florida elder law attorneys providing advocacy, education and action on behalf of seniors and people with disabilities. We encourage you to contact one of our attorneys in your area using our Find a Lawyer website for assistance.