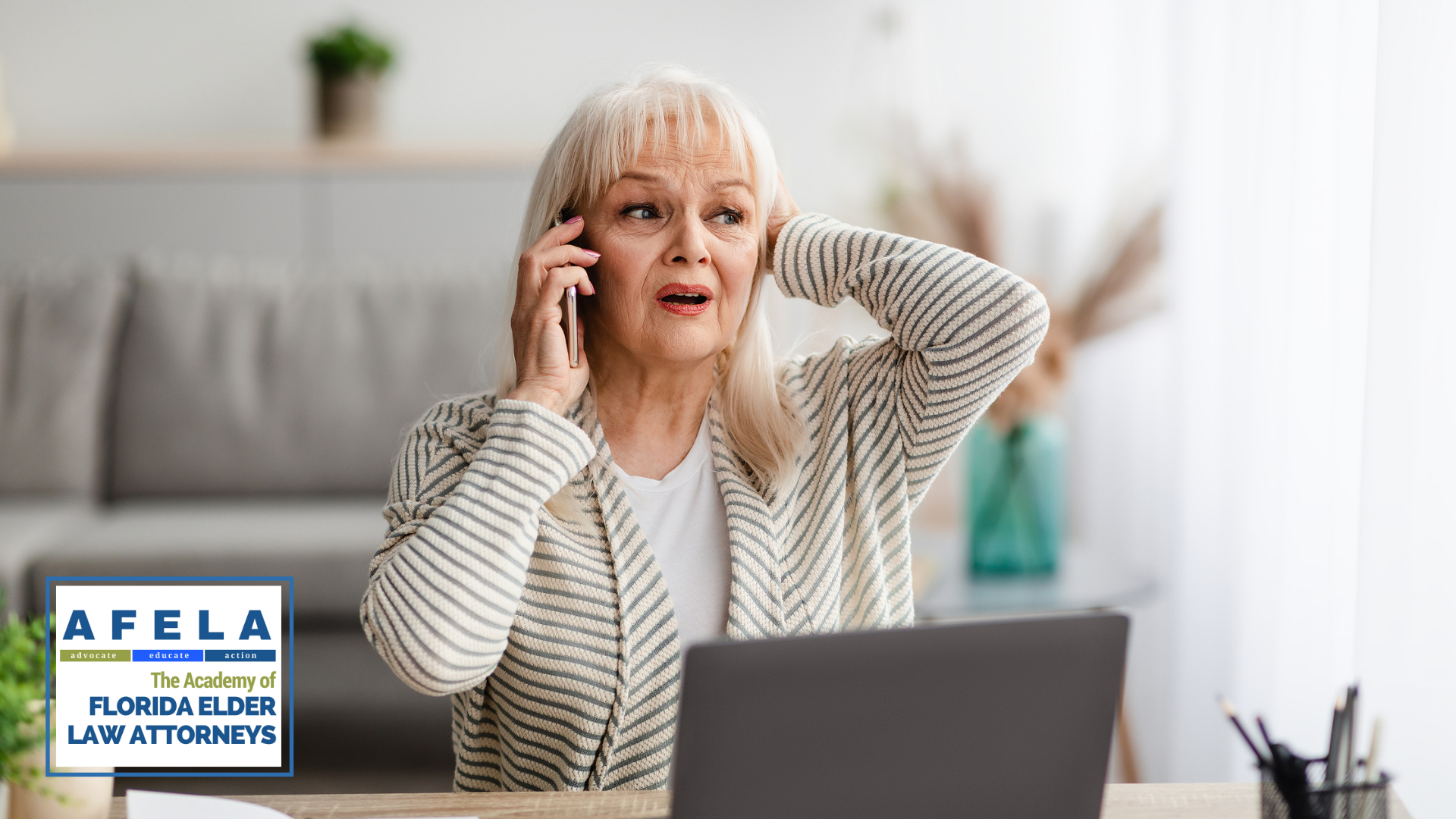 Reviewed by Jason Neufeld, Esq.
Are you a senior looking forward to wishing your family Happy Valentine's Day? Do you use the internet to reach out to your family? Sadly, there are many online scammers who may attempt to take advantage of aging seniors around Valentine's Day as they share their feelings on the internet. These cyber criminals know Florida seniors are prime targets because they often have access to money, are less tech-savvy than younger adults, and suffer higher incidence of loneliness and social isolation.
Unfortunately, these romance or "lonely heart" scams are a cause for alarm. According to the Federal Trade Commission, in 2020, romance scams stole more than $304 million from Americans. Are you a Florida senior or do you have a loved one who is a senior, let us share a few key tips about how seniors can protect themselves this Valentine's Day.
Recognizing a romance scam. Keep in mind that cyber criminals often present themselves as in genuine love with you or desiring your companionship. Then once they have made that emotional connection with you they will lure you into buying gifts, sharing personal information that can be exploited by identity thieves, and have you send money through credit cards or financial institutions. As a major precaution, make sure to talk to friends, family, and caregivers about any new online relationships and let them help you determine if you are being scammed.
Under no circumstances should you send money to a romantic interest you have not met in person. If you have a new social media or message board love interest, know that it is a red flag if this person asks you to send money, personal information, or data to access your bank account. Do not fall for it! Immediately break off all communication, no matter how tempting.  This is just one of the ways Florida seniors are prime targets for cyber criminals. Do not offer to accept money either, as it may be another way of gaining access to your financial accounts, or an illegal money laundering trap.
There are fake websites and online greeting cards with bad intentions. Be extremely cautious if you: spot a nice floral arrangement pop-up ad or you get a thoughtful e-card from an odd acquaintance or stranger, or you receive any other online gift.  Before clicking on any buttons, look for telltale signs of fraud. Unfortunately, there are many fake websites and advertising scams out there that look real to the untrained eye, but are in fact fraudulent. Further:
Be wary of websites and offers that do not accept common payment providers like Visa, Mastercard, and PayPal.
If you are going to buy something, stick to reputable websites that you already know.
Avoid online greeting cards from unknown sources as they could be infected with malware.
Google a curious website or ad's name + "scam" or "complaint" and see what pops up.
Remember, Florida seniors are prime targets for cyber criminals and so you should be on guard at all times. If you or someone you know has been the victim of an online romance scam, do not wait to contact law enforcement.
In addition, make sure you have picked an advocate who has the legal authority to act for you in a crisis. Your agent under your Florida durable power of attorney will be able to monitor your identity and accounts when you cannot to ensure that you do not fall victim to any scam like those listed above. We encourage you not to wait to ask us your elder law questions on this or any important issue facing Florida seniors today. The Academy of Florida Elder Law Attorneys (AFELA) is the pre-eminent organization of Florida elder law attorneys providing advocacy, education and action on behalf of seniors and people with disabilities. We encourage you to contact one of our attorneys in your area using our Find a Lawyer website for assistance with including how to protect you and your senior loved ones from ongoing scams like these.