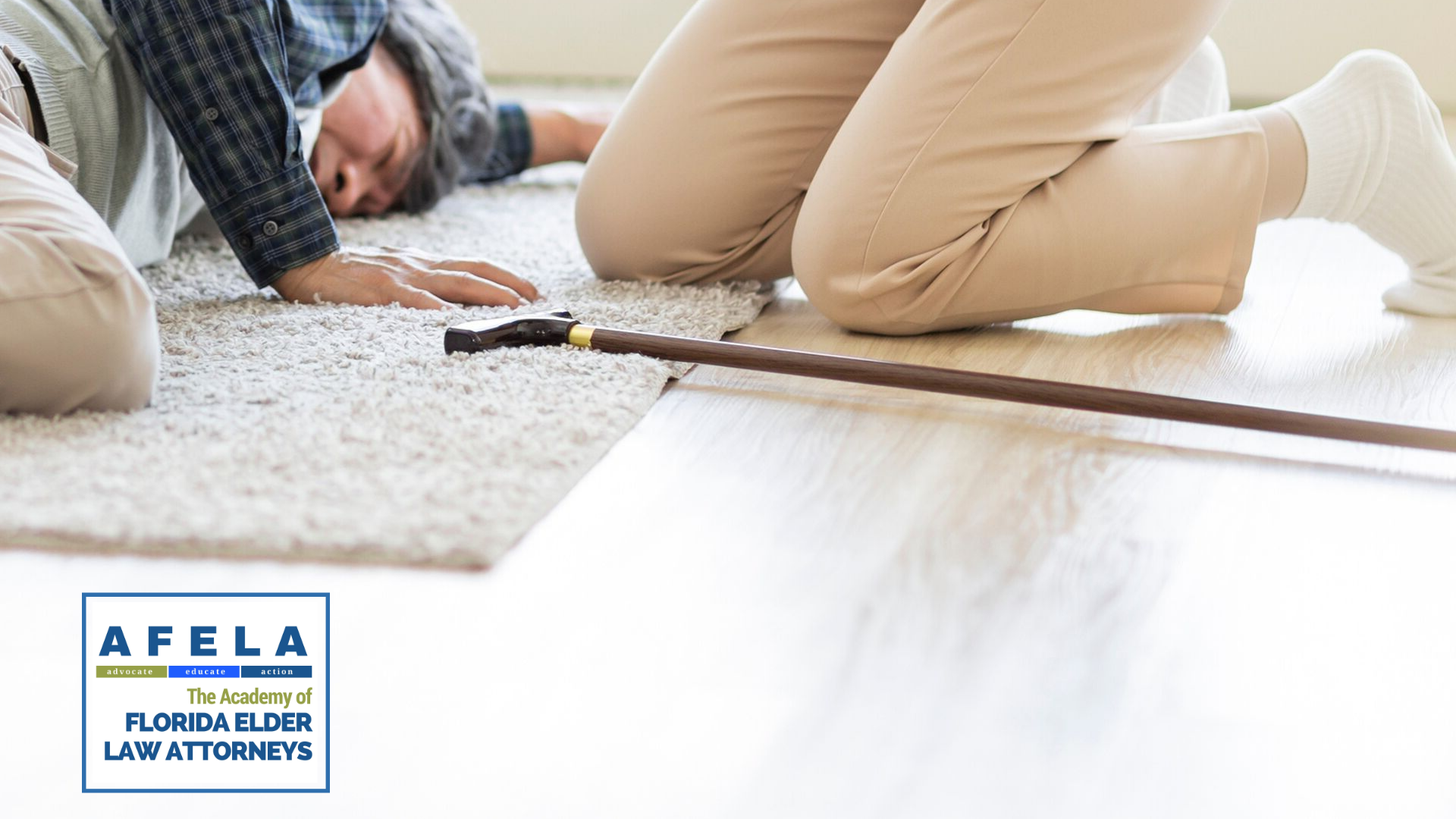 Reviewed by Mike Jorgensen, Esq.
Falling is not a normal part of aging, yet it's estimated that one in four seniors will fall this year. The consequences are often severe, with research showing roughly three million senior Americans likely being admitted to hospital emergency rooms, and unfortunately, thousands of them succumbing to their injuries.
Assistive devices may help mitigate these risks.

Assistive devices are products that help make activities of daily living easier and safer. Canes and walkers, for example, provide vital support and additional balance for users if their muscle strength declines.
Like walking aids, other fall-prevention assistive solutions are easily obtained and relatively inexpensive, though some may require professional help and a larger investment. Either way, preventing a fall will almost always be cheaper than dealing with the financial and personal costs of an actual fall. According to the Centers for Disease Control and Prevention, the average hospital bill for a senior fall injury is $30,000.
Additional examples of fall-prevention assistive devices, can include:
Handrails for both sides of home stairways
Nonslip treads for bare-wood steps
A raised toilet seat with armrests
Grab bars for showers or bathtubs
A sturdy plastic seat shower chair with hand-held shower nozzle for bathing
Sensor-activated interior home lighting
Bear in mind, these items are not just investments in safety, but also elder adult independence.
Safety-net assistive technology is also worth considering, especially medical alert systems. These devices may be either home-based or mobile, and activate when an elder user presses an alert button on a wearable accessory, such as a pendant, bracelet or lanyard. In many systems, when pressed, a signal is emitted and emergency assistance personnel is dispatched to rapidly respond to a person's fall.
It's never too early to think about investing in tools that allow us to not only age in place but ensure that we may do so safely. Do not hesitate to ask us your questions and let us connect you with an elder law attorney to help you plan forward for the future.