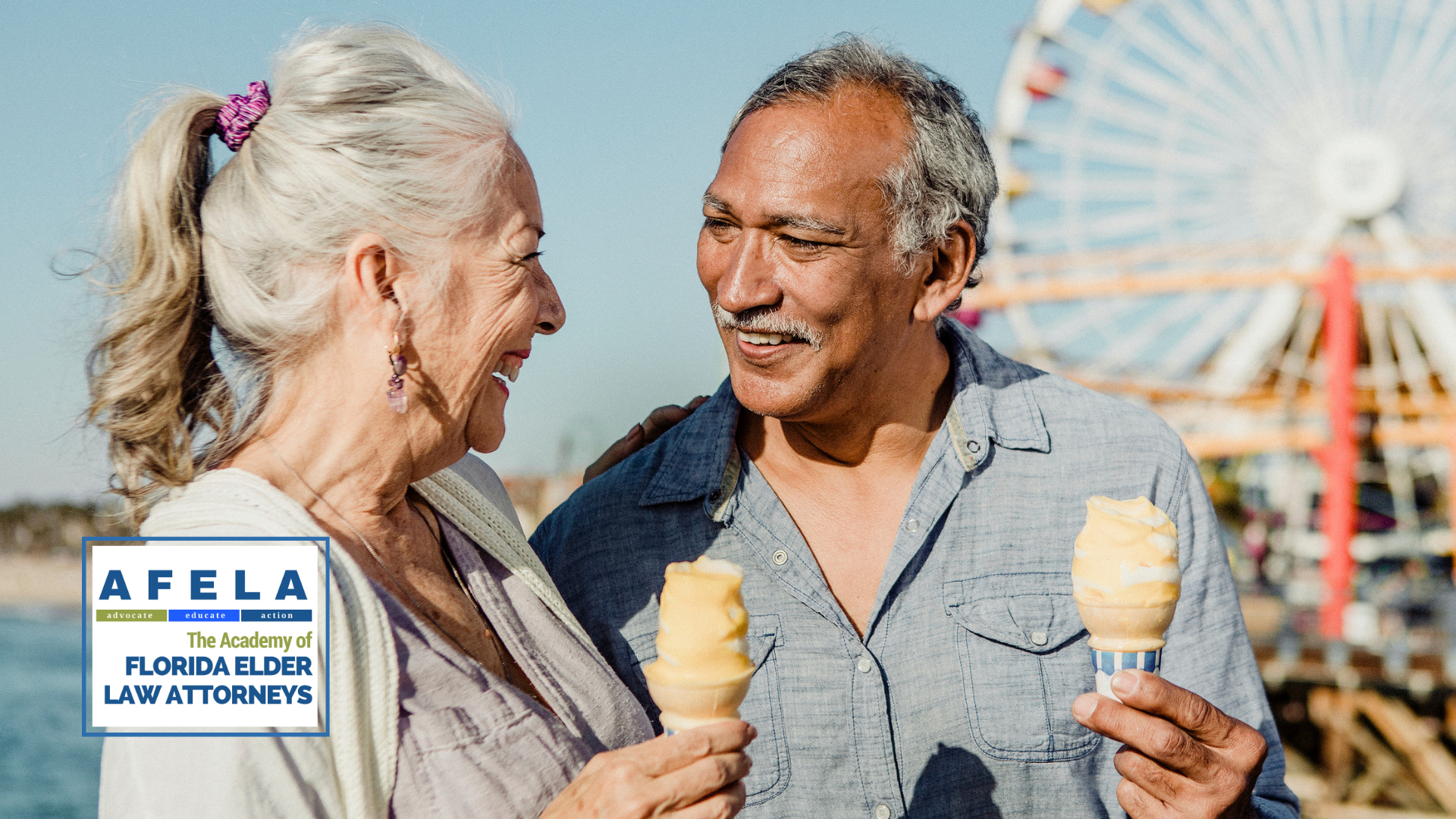 Are you the caregiver of a Florida elder? Does the elder you care for enjoy summer with sunny days outside? Do they get more visits from family and friends with summer vacations? Summer can be fun but as caregivers we must always be on the lookout for potential hazards. Florida is full of them in the summer when there are soaring temperatures, which can impact those we are caring for who are more susceptible to heat-related illnesses.
Keeping our Florida elders safe during the summer months is critical, and while heat is a significant concern, it is not the only one we need to address. To let our Florida elders fully enjoy the summertime with their families, we want to present ways, to caregivers, that they can use to help Florida elders in the summer heat. 
Keep elders hydrated. As caregivers we must encourage elders to drink plenty of fluids, even if they do not feel thirsty. Offer them water, fruit juices, and electrolyte-rich beverages. However, limit their consumption of caffeine and alcohol, as they can contribute to dehydration.
Keep elders comfortable and able to beat the heat. Be sure that the elder you care for has air conditioning and/or fans to keep living spaces cool. If there is no air conditioning at home, be sure to visit public places with cooling systems, such as shopping malls or community centers, during the hottest parts of the day. As the caregiver, be sure to limit outdoor activities during the hottest hours of the day, usually between 10 a.m. and 4 p.m. Take elders outdoors in the cooler morning or evening hours. When elders are outside, they should stay in the shade or use umbrellas to protect themselves from direct sunlight, reducing the risk of sunburn and overheating.
Monitor the management of medications. As the caregiver, be vigilant about medication management and inquire about any prescriptions that may increase sensitivity to the sun or affect hydration levels. Be sure the elder you care for is aware of these effects and consult their healthcare provider if necessary. As the caregiver, you should offer assistance with pill organization or pharmacy delivery.
Be sure, as the caregiver, to get your rest. Although it may not seem like a heat-related tip, it is critical that you, as the caregiver, protect yourself too. Make sure you are getting rest and not overexerting yourself in the hot summer sun, or otherwise.
Have a hurricane plan. Summer season is also hurricane season. It is essential to have discussions about evacuation plans with elders and their families. Consider options like relocation to a family member's home in a different area and identify the person in charge of evacuation, should it become necessary.
Elders should stay connected. Families should regularly check in on their elders, even if they have a caregiver. Be sure they have a way to contact someone in case of emergencies and provide them with essential phone numbers, including their healthcare provider and local emergency services.
We know you may have questions. The Academy of Florida Elder Law Attorneys (AFELA) is the pre-eminent organization of Florida elder law attorneys providing advocacy, education and action on behalf of seniors and people with disabilities. We encourage you to contact one of our attorneys in your area using our Find a Lawyer website for assistance on what to do next if your aging parent has developed memory loss.